Listen to Happy 98.9 FM LiVE from Accra, Ghana, Africa on the best platform for the best radio stations and listeners, MyTUNEiN radio directory, for free.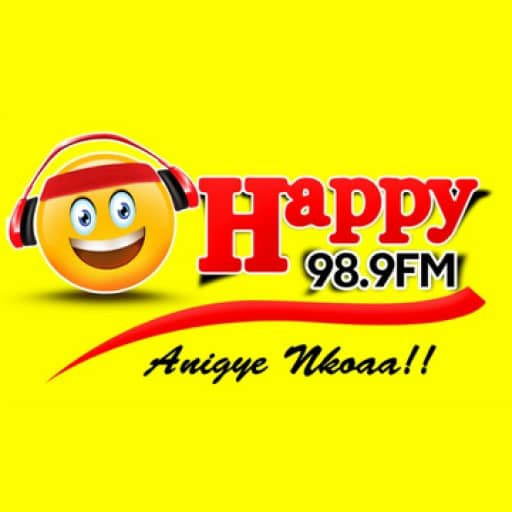 Buffering ...
Happy 98.9 FM is Ghana's No.1 Sports radio broadcasting Station. Happy FM is located in Accra, Ghana's capital. Happy 98.9 FM is known for its quality programming in sports, current affairs, entertainment and music. As a local sports and current affairs station, we speak directly to Ghana's huge mass market and have been able to attract a huge following due to our consistency and relevance since inception. We are authoritative and a reference point for relevant information within our coverage areas.
Happy FM is a local radio station with full transmission coverage in Greater Accra Region. The station also has considerable coverage in parts of the Volta Region, Central Region and Eastern Region and therefore reaches Ghanaians in parts of those regions. Additionally, we broadcast online via the MyTUNEiN.CoM, TuneIn app, our website; www.happyghana.com and many other radio directories. This affords international listeners the opportunity to listen to our quality content anywhere they are globally.
LOCATION: Accra, Ghana, Africa.
PHONE: +233302254856 | WEBSITE